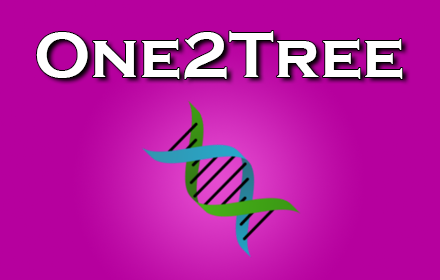 One2Tree is a web browser extension that views the pedigree tree in an interactive ahnentafel list and pedigree chart. It works on Ancestry, MyHeritage and FamilyTreeDNA.
The free trial version of One2Tree is limited to 4 generations. The full version can be purchased for 79 SEK for a 1 year subscription. Possible payment methods are Swish, PayPal or card. In order to use the full version one needs a Google account. A purchase is tied to an account, and one must login with this account to use the full version of One2Tree.
Watch the video below to see how One2Tree looks like on Ancestry.
Features:
Interactive ahnentafel list that lets you find persons (and all corresponding ancestors and descendants) in the tree in a quick and easy way.
Expandable/contractible pedigree chart.
Ability to save list as a CSV, HTML, text or GEDCOM file.
One2Tree does not in any way use, distribute or store information outside its intended use.

For any question about One2Tree please contact us as nordeboapps@gmail.com